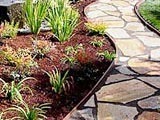 We at Elegant Granites Pvt. Ltd. take pleasure in representing ourselves as one of the most reputed suppliers and exporters of natural stone from India. At Elegant Granites, we supply
marble stone
and a lot of sculpture and building stones to preserve the tradition and imbibe the same artistic essence in your home or office as it is found in some of the buildings of world fame. At Elegant Granites, stone come to life.
We supply all kinds of natural dimensional building stones and stone carving products including
Granite, Marble, Sandstones, Limestone, Quartzite, Rain Forest, Slate stone
and others. At Elegant Granites, you will find the most exquisite range of these stones.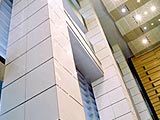 It will not be an exaggeration to say that natural stones supplied by us carry tradition with them. The Taj Mahal is the masterpiece carved out of marble and the Red Fort out of the sandstone so are other buildings and monuments across the world built out of different natural stones. All these natural stone are available at Elegant Granites and that too at the best price. A comparison between our price and that of any other
marble
supplier
will suggest that our products are affordable and we provide on time delivery at your doorstep. Be it is simple granites or the supply of marble for the flooring, we have the widest range of all natural stones.