Add Sandstone for a Distinct Look in Landscape
Posted on Aug 6, 2018
Sandstone being versatile for interior as well as exterior of garden adds interest and function to different areas of the house. This natural stone has worked its way into the hearts of those who love to beautify the landscape for time immemorial. Available in myriad of color, it is attractive and stands out in all climatic conditions, making it one of the most popular choices for a polished modern day landscaping. Sandstone has variety of landscaping options that serve decorative as well as functional uses such as walkway, pool deck, rock garden, fire pit, fountain and many more.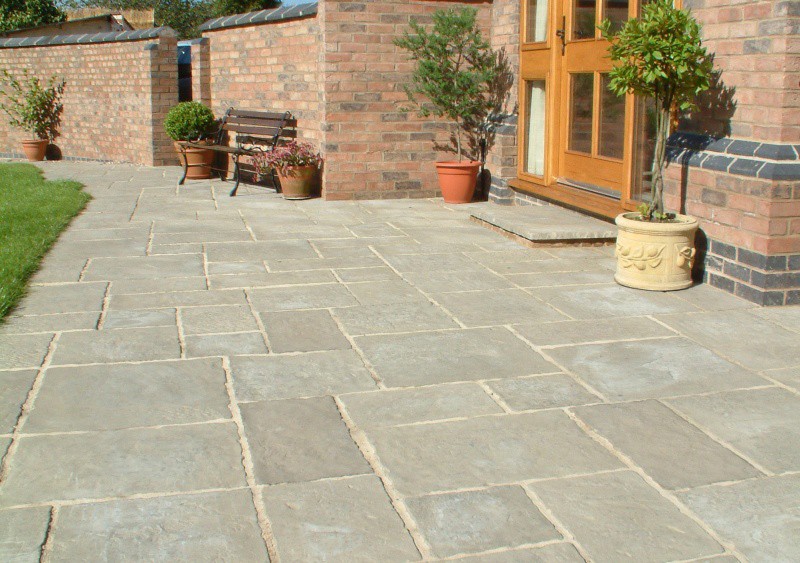 For those left behind, but willing to renovate or add aesthetics to the outdoor space; here's discussing reasons for Sandstone's popularity for landscaping application:
It is durable: Sandstone is able to survive all weather conditions be it rain, hail, snow, heat, humidity etc. Other materials when used for outdoor purpose usually crack or crumble and are not able to withstand the extreme climatic conditions.
It is fire resistant: Indian Sandstone Floor proves to be a perfect choice for fire place or barbecues as the framing does not get damaged. Being fire proof, it is best suited for bush fire prone areas as it will provide protection as well as stop it from spreading on to the entire space.
It requires low maintenance: This natural stone apart from being just durable also requires relatively low maintenance, which is the reason why most homeowner generally prefers sandstone over other materials. They need not painted for protection, but sealing periodically over once in 3-4 years will keep them going for ages.
It is available in various color options: One can pick from varying shades to suit the theme of outdoor space or according to the taste and preference. They are available in variety of colors like black, grey, white, brown, pink, red and yellow. Therefore, with so many options available one need not compromise with the chosen theme or decor.
It is easily available: It is easy to purchase desired sandstone as it is readily available in number of forms. Blocks and bricks are generally preferred for landscaping applications; however it is also available in the form of tiles and solid slabs.
It is had endless application: Sandstone is versatile and can be used to accentuate landscape in as many ways as one can imagine.
From patios, flowerbeds, driveways, pathways, water features, pool surroundings, fire pits, wall cladding and many other it adds to the pride and joy of the homeowners.
Sandstone being a versatile rock in the garden will stay in its place, control the growth of weeds and impart a neat and polished appearance to the landscape. It will add distinct texture and color to the areas of the property and will also protect the garden area from possible vehicular damage. Be a proud owner and increase the value of the property with sandstone applications. Apart from just being a focal point, with the use of this natural stone one also marks being environment friendly.