Are Indian Granite Tiles Still In Vogue?
Posted on Jan 1, 2019
Nature has gifted mother Earth with abundance of resources and man's ingenuity and creativity has literally left no stone unturned in decorating this world with some priceless structures and monuments. India too has been blessed in receiving these natural stones in abundance which when quarried from underneath the earth, turn into real wealth that is enjoyed in every part of the world in different forms. Be it Marble, Sandstone, Granite or Slate, their usage has beautified many houses, offices and even royal palaces.
If the Red Pyramid of Egypt and the Hindu temples constructed by Raja Chola have anything in common, it is the natural stone Granite which had been used at both the locations, making them defy time and speaking volumes of its durability and longevity apart from the eternal ageless beauty that leaves the visitors mesmerised and wonder-struck with the grandeur and splendour that one witnesses here.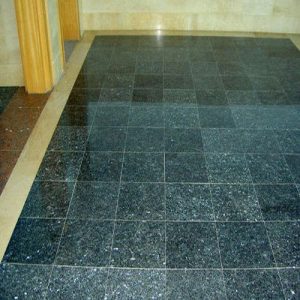 If we talk of India, we can proudly say that India is ranked fifth in export of processed Granite Stone. Its major reserves are found in Madhya Pradesh, Orissa, Tamil Nadu, Karnataka, Jharkhand, Chattisgarh, Rajasthan and Andhra Pradesh from where they are quarried in the form of rocks or huge unstructured blocks and carried to the processing units of the companies dealing in these stones. There, Granite is transformed and leaves its raw, wild looks to get a sophisticated, uniform appearance which may be in the form of slabs or tiles to meet different requirements.
Speaking of Indian Granite Tiles, they have found extensive usage as flooring tiles for commercial and residential purposes due to some unmatched and unique qualities or properties of this exquisite stone. These tiles can resist heat to create a cool surface underneath one's feet to feel pleasantly happy, especially in those areas which are climatically hot. Another feather to its cap is its property of being stain proof, thus making it an ideal choice even for the household places like kitchen or bathrooms.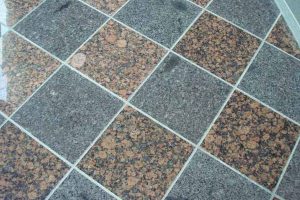 Its durability has been authenticated by several proofs from the bygone times and the array of colours in which granite is found; leaves us with many choices. Lay down granite countertops in kitchens add a classy look to them and bathrooms are illuminated with a high lustre effect that these tiles create. Be it interior or exterior of any structure, granite tiles do full justice in making that place special. They are also used to pave the floor in driveway or path leading to garden. These tiles have found place even as street curbing. The grace and elegance that these stone tiles display is exceptional.
We at Elegant Granites are the leading manufacturers, suppliers and exporters of Indian Granite Stone Tiles in the most premium quality that make them stand apart from anything that you have ever set your eyes on. These tiles are available in polished or honed form as per the requirements of the client. We deliver with utmost care so that you receive our products without any breakage and damage. We make every endeavour to let these tiles reach you in their most natural form.
Visit us Elegant Granites and check the variety and take home the best.