Granite – Best Stone For Flooring, Give a Meaning To Your Home
Posted on Jul 27, 2018
Granite is the most heavily used stone in the construction of buildings residential or commercial. It is widely available in the market as the technological advancement has made its quarrying much easier. The stone has a brilliant luster and finish that makes the exteriors and interiors look brilliant. Granite table tops and counter tops are also widely available in the market. It's the various advantages that granite has which makes it the most liked stone.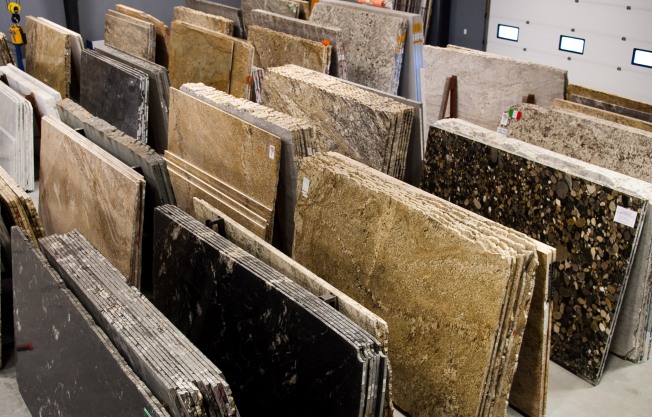 These Include:
Resistance: Granite is a tough stone with strong resistance. Kids are the integral part of all families and even if things get dropped on it no harm will be done to the stone.
Variety of colors and patterns: Granite comes in variety of colors and patterns and one can easily choose different colors and designs for kitchen and washrooms. Granite flooring tiles can be used for covering the floors.
Luster: Granite has its innate luster and shine that makes it a good option for construction of offices and residential buildings.
Easy to maintain: This stone is easy to maintain. It does not require much cleaning and is smooth and non-porous. Their density makes them stain proof.
Easy Availability: It is easily available all across the world and in many colors and designs. Granite as all other things in the world too has some disadvantages but these are just misconceptions and are not entirely true:
Seam : The Granite Slabs have the problem of seam where two slabs are joined and that leads to slight variation in color and density which may not be noticeable although. Good fabricator may avoid these minimum chances too.
Requires Careful Installation: It requires careful installation; it is hard stone but if is not installed properly cracks may develop which will ruin all the look of the slab.
Sealing: Granite requires sealing soon after installation to avoid early wear and tear and it is advised that it should be sealed in every 5 years; sealing is not a tedious process and would ensure safety and long term use of the stone.
Fake Stones: one can be ditched for some other stone in the name of granite so it is advisable to take some expert or test yourself before buying the stone. It is also suggested that some good fabricator should be used to seal the stone.
The above mentioned disadvantages are not so grave as to resist the use of this stone. The advantages are much higher and its captivating look is the most alluring factor that motivates one to decorate the house with granite. In addition to this, different color granite are available and these can be as per the overall theme of your home. Imagine a home with a matching floor and tiles and matching wall and roof color. In addition to this, if themed furniture is added to it, then the home becomes one of the best in the town and surely your neighbors are going to envy you for this.