Granite – Wonderful Stone Adding Wonders To Architectures
Posted on Jul 18, 2018
Granite is a commonly used stone for construction purposes. The term 'granite' has its origin from the word 'grain' it is basically a coarse grained stone. They generally come in pink, green and grey color and comprises of quartz, mica and feldspar. The stone is very hard and therefore is heavily used in all types of building be it residential or commercial. Granite slabs are quite popular in kitchen as they have natural shine and luster. Granite is an ingenious rock and is believed to evolve from magma.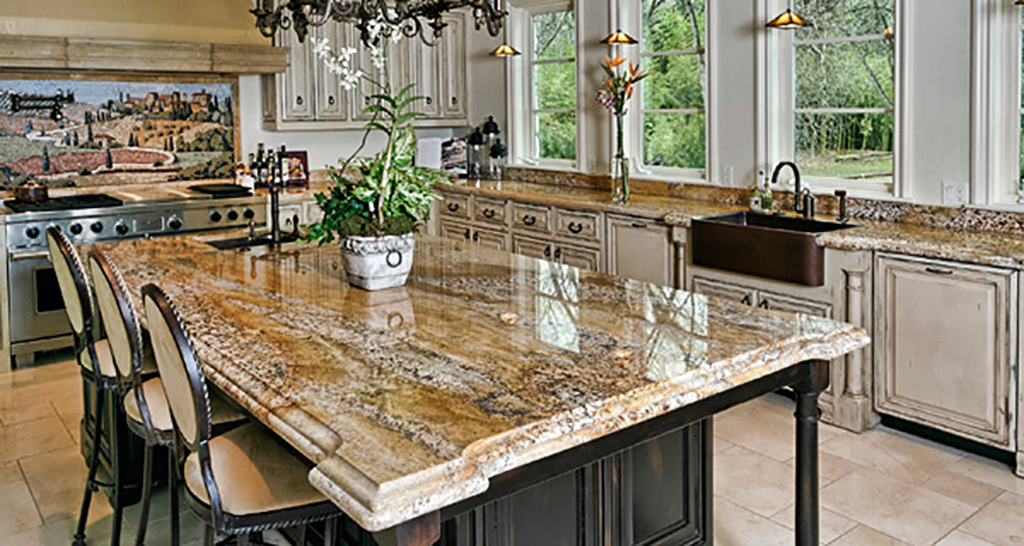 It has many qualities due to which it is considered ideal for construction:
Granite Stone
Durability: Granite being an ingenious rock is very durable and dense and hence is heavily used as flooring tiles also.
Resistant to heat: Granite is resistant to heat and other form of stress and so has a lesser chances of breaking.
Elegant Designs & Patterns: Granite comes in elegant designs and patterns. It can give a beautiful finish to the interiors giving them a superb look.
Easy to clean: It is easy to clean and maintain. One can seal it with a 'sealer' and can later clean the granite surface. This is the reason granite slabs are preferred in the kitchen.
With these qualities granite has several uses: Flooring Tiles: kitchen slabs, flooring tiles, and bathroom tiles are made out of granite. These tiles give a shiny look to the otherwise dull looking room as they have a good luster and shine.
Tops: the kitchen slabs, and table tops are made with it as it is durable and resistant to pressure; they are also easy to clean.
Construction of pavements: It is also used to construct pavements and pathways.
Sculptures: Many artifacts are created out of this stone and they look elegant and beautiful.
Rock Climbing: It is a pleasure for climbers to climb granite rocks as it has steepness, cracks and friction. The renowned granite climbing peaks are Mont Blanc, Yosemite, Mountains of Mourne, etc.
Engineering field: Polished granite is used by engineers to draw a reference plane. Granite Block are processed into slabs and then are used.
Memorials: Granite is used for the construction of memorials and gravestones.
There are many significant and renowned buildings that have been constructed out of granite. Aberdeen in Scotland is one of the finest examples of granite buildings and is also known as 'granite city' because of abundant use of granite. The popular use was also seen in the construction of rails for the Haytor Granite Tramway, Devon, England, in 1820. Mac Donald's was the first to order the polished granite.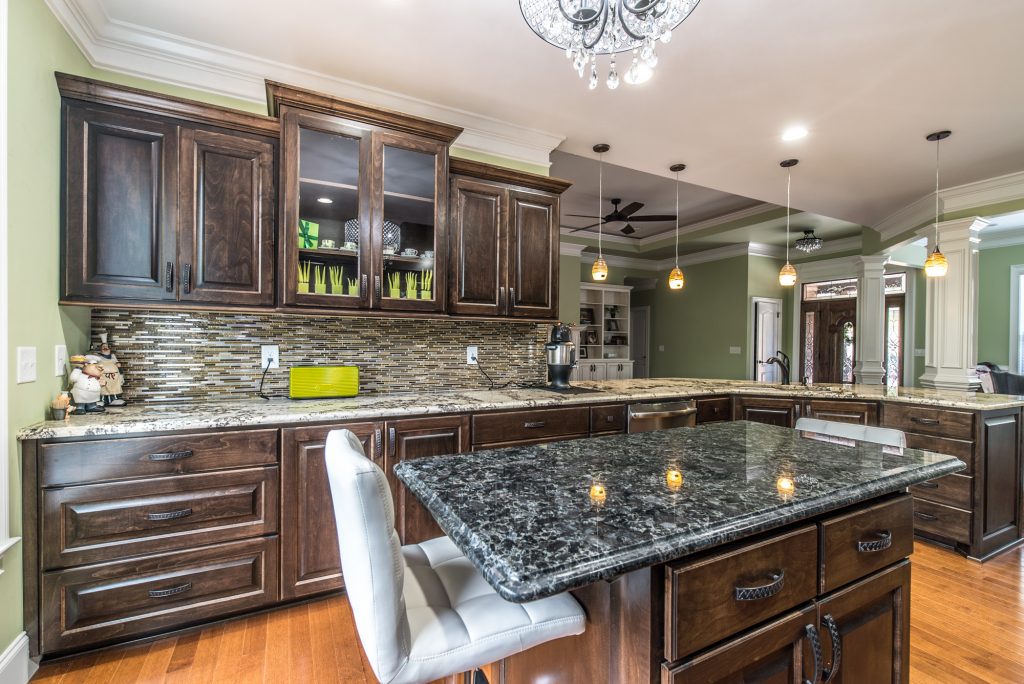 The Red Pyramid of Egypt is also made out of granite. Many Hindu temples in South India are made of granite; Great pyramid of Giza is also a finest example of granite. Famous Ludlow monument is also an example of granite monument. There are many other finest buildings that have been created out of granite with expert craftsmanship. Not only this, granite has added grace and beauty to millions of homes worldwide.